Provider Education and Training
A substantial component of STR/SOR efforts is provider education and training about evidence-based practices for treating OUD. Trainings are delivered by a multidisciplinary group of clinical experts from around Missouri and are tailored to the needs of the staff and patient population. Consultants include physicians, counselors, social workers, peer specialists, and experienced program administrators who can each unpack both the "why" and the "how" of effective OUD care across diverse healthcare settings.
Opioid Crisis Management Trainings
In partnership with the Missouri Coalition for Community Behavioral Healthcare, the Opioid Crisis Management Team has offered free, half-day training on managing the opioid crisis in the state of Missouri using evidence-based treatment throughout the grant. These were open to anyone who works in the substance use field.
Opioid Crisis Management Trainings will be switching to a webinar and small workshop format for the remainder of 2019-2020. More information on webinars will be released soon!
Get Waivered to Prescribe
PCSS-MAT offers free waiver training for physicians to prescribe medication for the treatment of opioid use disorder. Eight hours of training on medication-assisted treatment (MAT) is required to obtain a waiver from the Drug Enforcement Agency to prescribe buprenorphine, one of three medications approved by the FDA for the treatment of opioid use disorder. Click here to learn more about trainings offered in Missouri.
The 8-hour training is also available online from PCSS by clicking here.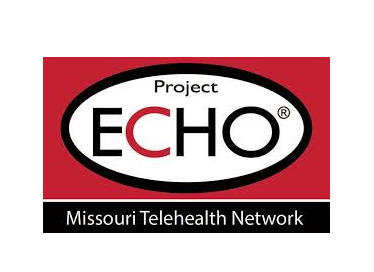 Webinar Trainings for Providers on OUD Treatment
Providers can utilize Show-Me ECHO to improve care for patients with chronic pain and those with Opioid Use Disorder. The University of Missouri's Extension for Community Healthcare Outcomes (ECHO) uses videoconferencing to connect an interdisciplinary team of specialists with primary care providers. Providers collaborate in case-based learning sessions to help primary care providers develop advanced skills and best practices to increase the availability and quality of patient care. Click here for more information.
STR/SOR Treatment Training Consultants for Tailored Trainings and Presentations
Opioid STR/SOR Consultants are available free-of-charge in each Missouri region to help your organization with additional trainings, consultation, and support. Consultants offer many services including consultation on the Medication First treatment principles, service delivery troubleshooting, and trainings for staff on implementation of medical treatment for OUD. Click here for more information.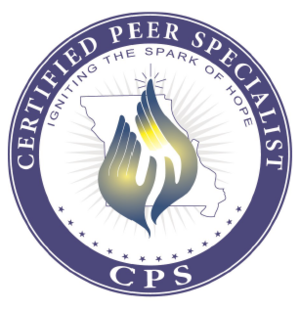 Certified Peer Specialist Trainings
Beginning in March of 2018 the Missouri Credentialing Board, in partnership with DBH, started training and credentialing peers across the state with one standard curriculum providing them with the tools they need to use their personal story to provide support to all individuals in recovery from substance use, mental health, or co-occurring disorders. DBH now recognizes one peer credential—The Certified Peer Specialist. Basic training for peers has been and will continue to be free of charge.
Naloxone Education
The MO-HOPE Project provides two main trainings: Overdose Response and Naloxone Training for Emergency Responders and Overdose Education and Naloxone Distribution for Substance Use Providers. Click here for more information.
Missouri Pharmacy Association Trainings
Naloxone is now available for purchase in Missouri by standing order. Community pharmacists and technicians need education on how to dispense naloxone. Pharmacists need training on how to educate purchasers on the proper use of the medication. Attend one of MPA's upcoming regional trainings to learn more. Click here to register.
St Louis University Addiction Medicine Fellowship
Opioid STR/SOR is providing support for an Addiction Medicine Fellow at the St Louis University School of Medicine to promote the education of future leaders in SUD treatment.
Looking for additional provider education and training resources? click the links below.