Certified Peer Specialist (CPS) Training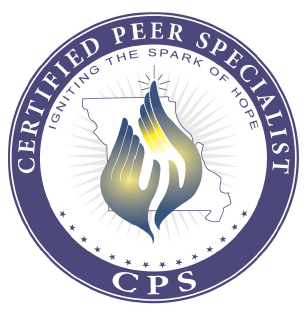 For many years the Division of Behavioral Health has recognized two peer credentials in Missouri, one with the goal of qualifying peers to work with individuals with mental health disorders and the other focused on individuals with substance use disorders. Peers have received different education and support based on their own lived experience and whether they wanted to help people in recovery from substance use or mental health disorders.
Certified Peer Specialist Training:
Beginning in March of 2018, the Missouri Credentialing Board, in partnership with the Department of Mental Health, began training and credentialing peers across the state with one standard curriculum, providing them with the tools they need to use their personal story to provide support to all individuals in recovery from substance use, mental health, or co-occurring disorders. Basic training for peers has been and will continue to be free of charge.
Looking for additional certified peer specialist resources? click the links below.